December 10, 2020
The 15 Best Hand Sanitizers to Stock up on Before Cold and Flu Season Hits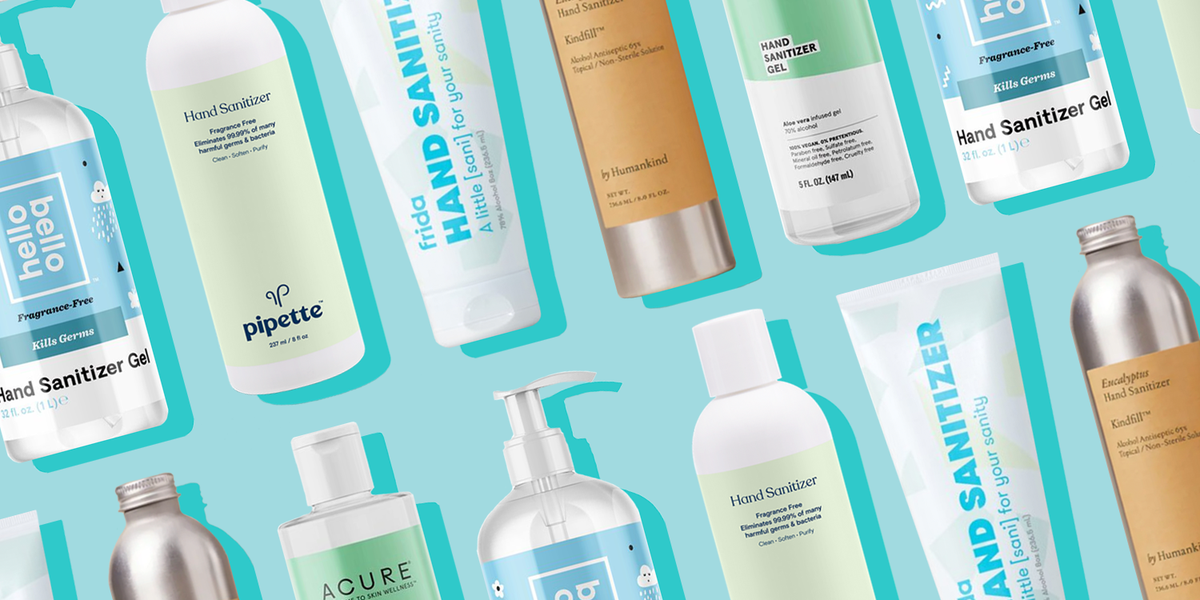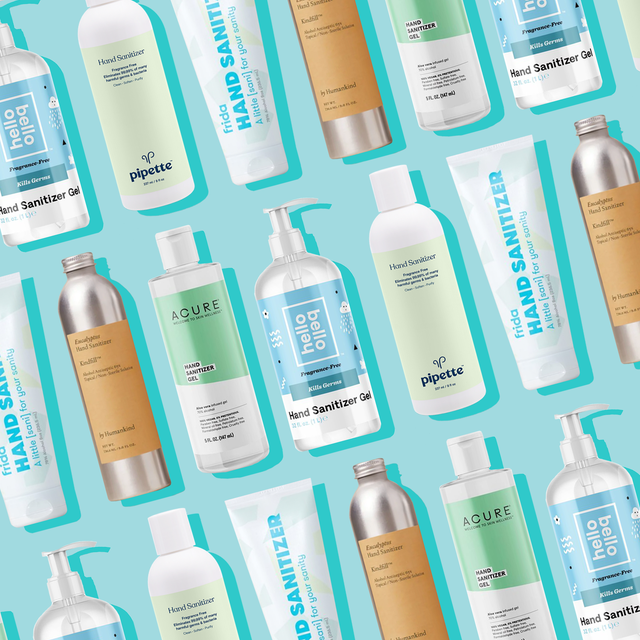 Prevention
Combined with wearing a mask and practicing social distancing, keeping your hands clean is essential in preventing the spread of the novel coronavirus, as well as other germs that can cause the common cold and flu. Of course, washing your hands is the gold standard, but hand sanitizer is great option if don't have access to soap and water. As we head into cold and flu season (and an eventual second wave of COVID-19), a bottle of hand sanitizer is a must-have. But choosing the right brand isn't always simple.
What to look for in an effective hand sanitizer
Hand sanitizer is just alcohol suspended in a hand rub, which neutralizes germs that might be lurking on your hands, including SARS-CoV-2, the novel coronavirus that causes COVID-19. The Centers for Disease Control and Prevention (CDC) recommends hand sanitizers that contain at least 60% ethanol (ethyl alcohol) or 70% isopropanol.
Coronaviruses (which also cause the common cold) are "enveloped viruses." This means they they have an outer membrane, which is known to be killed or inactivated by alcohol-based hand sanitizers. However, with a lower concentration of alcohol (or even contamination from other kinds of alcohol like methanol or 1-propanol), sanitizers could be ineffective or even toxic. Long story short: Check the alcohol percentage and buy from trusted brands, like the ones below.
Which is better: hand sanitizer or hand-washing?
When you're at the grocery store or on public transportation, hand sanitizer is a great stopgap solution to make sure your hands are as clean as they can be—but it doesn't replace soap and water. When you have access to a sink, you should practice thorough hand-washing instead of just sanitizing, especially if your hands are visibly dirty.
Hand-washing is more effective because the combination of soap, water, and rubbing kills coronaviruses while also protecting you from other pathogens. When you gain access to a sink, make sure you wash your hands for at least 20 seconds as soon as you can, even if you've already used hand sanitizer.
What's the best way to use hand sanitizer?
Just like when you wash your hands, the CDC recommends that you cover your hands in sanitizer and rub them together until they're dry, which should take around 20 seconds. Don't forget to rub for as long as you can, and don't think of your hands as entirely clean after—still refrain from touching your face and others in public.
Got all that? Great, now it's time to pick out the best hand sanitizer. Below, you can shop effective options (which all exceed CDC requirements) to keep you germ- and worry-free this fall and beyond.
Advertisement – Continue Reading Below
1 Equate Moisturizing Hand Sanitizer
Hand sanitizer doesn't need any bells and whistles to be effective. This 34-ounce, 63% ethanol option is one of the cheapest bottles available. Plus, it has some vitamin E to make it less drying.
2 Germ-X Hand Sanitizer, 12-Pack
We're still staring down months (or longer) of the COVID-19 pandemic. If you're looking to stock up, 12 bottles of 62% ethanol Germ-X should last you a while. These easily fit in purses, car caddies, and desks.
3 Everyone Hand Sanitizer Spray, 6-Pack
Everyone's spray was named the best hand sanitizer in Prevention's 2020 Wellness Awards for its natural ingredients, great smell, easy-to-carry size, and 62% ethanol formula.
4 Bare Republic Hand Sanitizer Spray, 3-Pack
Made with 62% ethanol, this handy spray is enriched with moisturizing aloe, as well as soothing calendula and chamomile. Bonus: It's vegan, cruelty free, and smells like nothing!
5 Acure Hand Sanitizer Gel
Constant hand washing and applying sanitizer can leave your hands cracked and dry. Acure's five-ounce bottle includes moisturizing aloe vera and 70% ethanol to fight both dryness and germs.
6 Dr. Bronner's Hand Sanitizer
Of course cleaning aisle favorite Dr. Bronner's also makes a great hand sanitizer. This travel option is made with 62% organic, fair-trade ethanol and lavender oil, and it smells heavenly.
7 by Humankind Hand Sanitizer
Sustainable brand by Humankind's 65% ethanol hand sanitizer comes in a recyclable aluminum container that can refill four travel-size squeeze bottles. Even better, it ships in completely recyclable packaging, too.
8 Hello Bello Hand Sanitizer Gel
This fragrance-free, 32-ounce option is great for toting around or leaving by the door. Reviewers rave that the 70% alcohol gel doesn't leave hands sticky or gummy.
9 megababe Squeaky Clean Hand Sanitizer
Personal care brand Megababe makes some of the best-smelling deodorant on the market, so it's no surprise that their 62% ethanol hand sanitizer also smells amazing, with notes of orange and bergamot.
10 Pipette Hand Sanitizer
On the other side of the spectrum, Pipette's cheap, unscented hand sanitizer is a great option for those who'd rather skip the fragrance. With 65% ethanol and squalane for moisture, you'll feel squeaky clean.
11 Frida Baby Hand Sanitizer
Kids love to touch basically everything, so make sure they do it safely with Frida's 78% ethanol sanitizer. It's the right size for a stroller or diaper bag, has a small hole for controlled application, and is easy to squeeze.
12 Solimo Hand Sanitizer
There's no reason to toss a bottle once it's empty; instead, pick up a refill. You'll get more than half a gallon of 62% ethanol sanitizer in this bottle, which is plenty enough to last you through the next few months.
13 Artnaturals Hand Sanitizing Wipes, 4-Pack
Wipes can be ideal for kids and anyone who doesn't want to keep a bottle of sanitizer in their car, and this four-pack (with 200 wipes total) boasts 75% alcohol and can even help sanitize things like grocery cart handles.
14 Jao Refresher Hand Sanitizer
Jao Refresher works really well as a hand sanitizer, with 65% ethanol, but it's a great multitasker and acts as an aftershave, deodorant, or zit zapper. It's like carrying dozens of products with you in one handy bottle.
15 Thrive Causemetics Hand Sanitizer
thrivecausemetics.com
$3.00
This two-ounce, 67% ethanol sanitizer is more than just a product—it's a donation. All profits from these bottles go directly to Black Women's Health Imperative, a nonprofit that advances the health and wellness of Black women and girls.
Jake Smith Jake Smith, an editorial fellow at Prevention, recently graduated from Syracuse University with a degree in magazine journalism and just started going to the gym.
This content is created and maintained by a third party, and imported onto this page to help users provide their email addresses. You may be able to find more information about this and similar content at piano.io
Advertisement – Continue Reading Below