December 8, 2020
COVID-19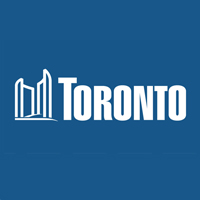 Last updated: December 7, 2020 at 3:35 p.m.
Toronto is in the Province's Grey – Lockdown category which began on November 23. Trips outside the home should only be for essential reasons. Review Toronto's Lockdown Guide to understand the "Dos" and "Don'ts" of this stage. Learn about changes to City services and how you can reduce virus spread.
Current Health Situation
As of 2 p.m. on December 6, 45,486 cases of COVID-19 in Toronto have been reported to Toronto Public Health and 38,560 people have recovered. More details on the status of COVID-19 cases in Toronto, including active outbreaks in Toronto long-term care and retirement homes and shelters, are updated three times per week on Monday, Wednesday and Friday. Read the self-isolation class order issued by Toronto's Medical Officer of Health on April 1.
Watch City of Toronto COVID-19 briefings on Mondays and Wednesdays at 2 p.m.
Stay Home Except for Essential Trips & Follow the Lockdown Guide